Mljet Island Tour
This highly forested paradise is origin to many stories and legends. The stories about Odyssey who was seduced by its beauty and stranded for seven years, as well stories of Benedictine monks and the Mediterranean Seal, they all take place here, on this amazing island only 35 nautical miles of Dubrovnik.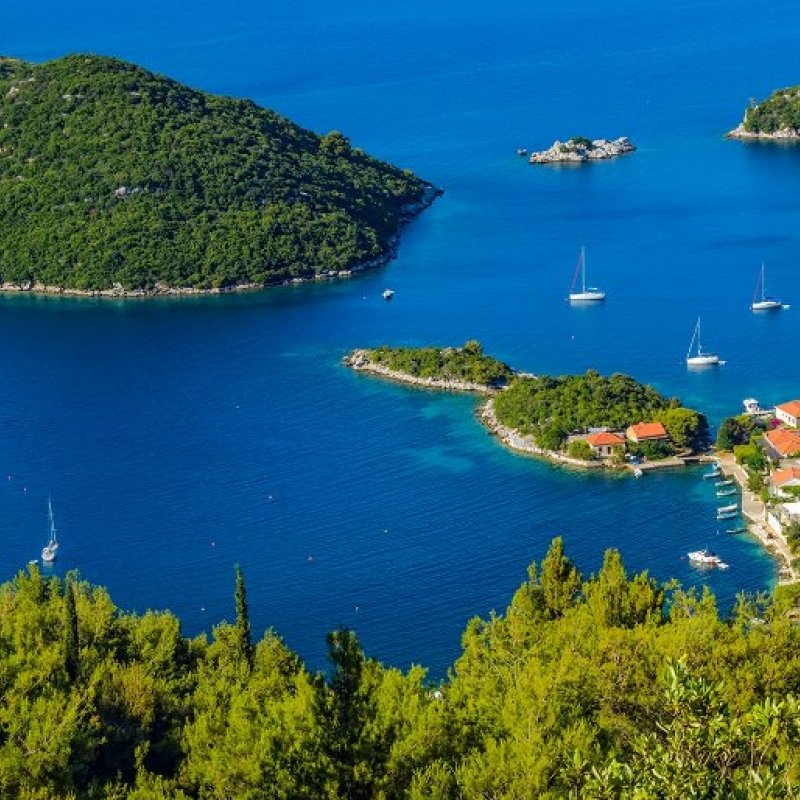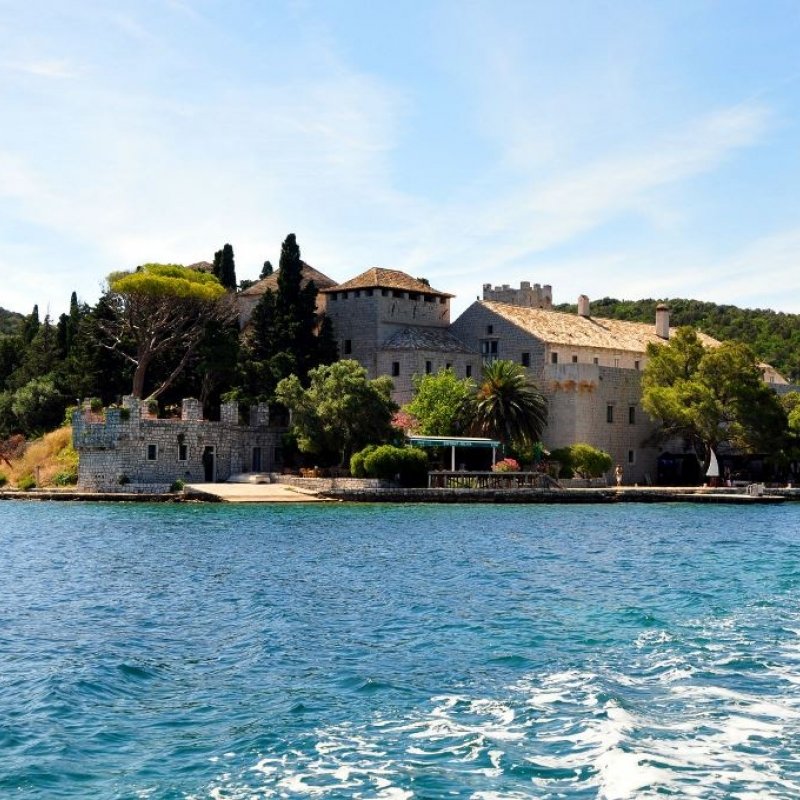 Highlights
| | |
| --- | --- |
| | Enjoy the cruise to Mljet Island |
| | Enjoy the beautiful beach Saplunara |
| | Explore the Odysseus cave and take remembering photos |
| | Snorkel at the Coral Reef |
| | Explore the Ruins of a Roman Palace |
| | Float over to St. Maria monastery islet with local boat |
Mljet is the largest and one of the loveliest islands in the Dubrovnik archipelago. Almost entire island is a National Park, a beautiful area of unique charm featuring two connected salty lakes, the nature's masterpiece, consisting of the Great Lake and the Small Lake. In the middle of the Great Lake a small St. Mary isle is located, where ancient Benedictine monastery can be found dating from the 12th century. Surround yourself with untouched nature...the sound of water and the sound of crickets. Beautiful, rich forest, surrounds the lakes and fills the park. The woods gently descend all the way to the surface of the crystal clear lakes giving hikers, bikers and swimmers a refreshing shade, hundreds of unrevealed bathing spots, many beaches including Saplunara beach and many other attractions like the unavoidable Odysseus Cave.​
BOOK Mljet Island Tour WITH
Jeanneau Leader 8 is designed for smooth and safe sailing. At high speeds, it is comfortable and effective in all sailing conditions. When combined with the new Volvo technology it enables easy control.
---
Progress in boat design means that the Cap Camarat 7.5 WA combines the best of its two successful predecessors. The class beating features of this beautiful boat include a cabin with an external port, a large sunbathing platform, and a toilet compartment.
---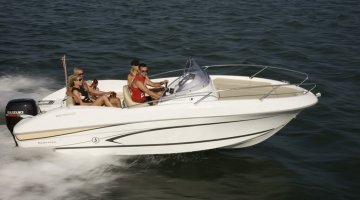 Beneteau Flyer 650 Sun Deck gives you easy access to all the pleasures of the sea. This boat is ideal for maximum enjoyment with family or friends, with a maximum capacity of 8 people, has a large sundeck at the bow and a small cabin for two people.
---